On the 2nd of May, more than 1700 community activities are taking place all over Estonia, the birthplace of the international civic movement Lets Do It! The action went viral after 50,000 people cleaned up their entire country in just five hours in 2008, collecting 10,000 tons of waste.
The movement inspired other countries to do the same and by today there are teams in 112 nations committed to cleaning up their countries from illegal waste in just one day.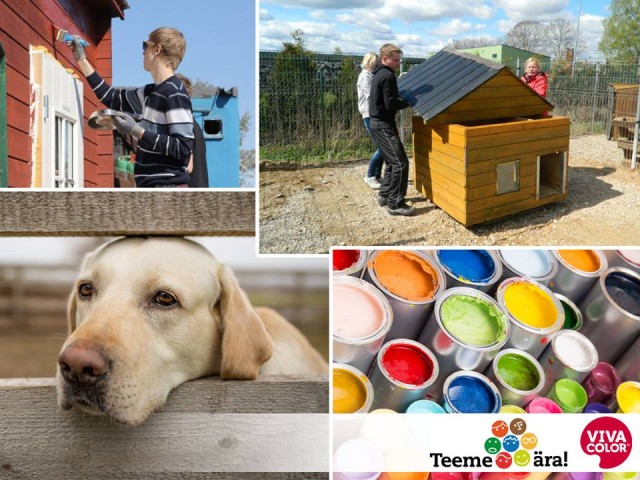 Lets Do It! (Teeme ra!) action is now a tradition in Estonia, bringing thousands together every first Saturday of May. However, the focus has changed after country was cleaned. Today the campaign promotes people and communities to engage in any necessary work tasks that they think are important and get them done together.
Last year, over 45,000 people (about 3,5% of Estonias population) participated in the action. Even though Lets Do It! is still widely popular in Estonia, only 17% of the actions are waste cleanups. According to a survey conducted last year by research centre Praxis, 37% of the people have been engaged as volunteers for environmental actions. In comparison volunteering for environment doesnt even make it into the top 5 in other EU countries.
One of the main focuses this year are actions for preserving the Baltic Sea. The campaign also promotes fire safety and invites people to donate old paint leftovers.
In order to sustainably enjoy the seaside and travelling by sea, it is important to turn more attention to preserving this gift that we Estonians have. It is important to acknowledge that the state of Baltic Sea is being influenced by every Estonian, their decisions and activities either by the seaside or anywhere else in the country, Tarmo Tr, the coordinator of Lets Do It! Estonia said.
Lets Do It! World is also participating in Lets Do It! Estonia action and organises a mapping action and a cleanup of floating debris in the Bay of Tallinn. The action will be done in cooperation with the crew of a unique historical ship called Hoppet. Hoppet is then sailing to the Mediterranean Sea after becoming an ambassador for the Lets Do It! Mediterranean action taking place on 9th of May.
By today, already over 1700 different community activities have been registered, such as litter picking, nature preservation activities, maintenance of sports facilities, generating ideas about improving the local community, IT actions to help people install useful freeware to protect their computers from viruses, etc.
The international network of Lets Do It! aims to solve the illegal dumping problem on a local and global level both short and long term by engaging a large part of the society in the cleanup activity on an action day, raising the issues related to illegal dumping and engaging both experts, political and local leaders to find more sustainable systemic solutions. Lets Do It! has engaged a total of 12 million participants in its cleanup actions.
The countries participating in Lets Do It! actionscan be seen here:www.letsdoitworld.org/countriesandupcoming cleanup dates can be seen here:www.letsdoitworld.org/cleanup_dates_2015.Photos of different cleanup events can be found here.
Lets Do It! World Cleanup 2015 issupported bybytheEstonian Ministry of Foreign Affairsfrom theDevelopment Cooperation and Humanitarian Aid fund,the Estonian Ministry of the Environment, the Open Estonia Foundation, Skype, Carlson Rezidor Hotel Group, QlikView, Tallink Group, DHL Estonia, PricewaterhouseCoopers, Estonian Air, Interlex Translations, Meedius Estonia, Sendsmaily and EuroPark Estonia.
More information on the global movement:
Meelika Hirmo
Lets Do It! World Cleanup 2015
Head of Public Relations & Communication
Phone: +372 504 1258
E-mail:[emailprotected]
Homepage:https://www.letsdoitworld.org
Facebook:http://www.facebook.com/letsdoitworld
Twitter:http://www.twitter.com/letsdoitworld
Youtube:http://www.youtube.com/user/Letsdoitworld
Estonia:
Tarmo Tr
Lets Do It! Estonia (Teeme ra!)
Coordinator
Phone: + 37253 411020
E-mail:tarmo [at] elfond [dot] eeHome page:http://www.teemeara.ee/en
Facebook:https://www.facebook.com/teemeara