Russia, the biggest country in the world is organising a nation-wide clean-up on the 19th of September in the framework of the global civic-led waste clean-up action Lets Do It! World. 200 clean-ups have been registered in 40 regions across Russia to take place this Saturday.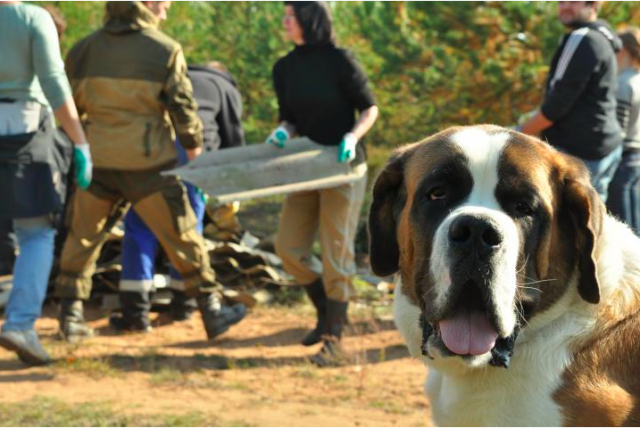 Organising a country-wide clean-up is a challenge when your country boasts a population of more than 146 million people, 11 time zones, and very different climate and nature conditions. The Sdelaem! (Lets Do It!) clean-up actions have been organised in Russia since 2011 and, for example in 2012, 85 000 Russians came out across the country to fight illegal waste. This year, special attention will be paid on cleaning up the surroundings of Mount Elbrus, which is the highest peak in Caucasus Mountains and in Europe and thus an international tourist site. In 2014, 24 000 tons of litter was cleaned from the mountain slopes with more waiting to be picked up.
Russians are using contemporary technologies to turn authorities attention to illegal dumpsites. We are enjoying our online waste-mapping platform Ecofront (www.ecofront.ru) which enables users to map the waste, monitor the cleanness of ones own territory and create a team for cleaning up waste that should not be there. One of the great features of Ecofront is the possibility to file a complaint to local authorities about an illegal dumpsite on their territory. The idea behind this is to make illegal dumpsites gone for good, said Aleksandra Maksimova, Coordinator of Lets Do It! Russia.
Russian civic activists have a certain goal in mind to organize the worlds biggest clean-up action one day. We are calling upon our followers and also public relations and advertising professionals to prepare for engaging 5% of the Russian population in September 2018. We believe that it is possible to live in a clean Russia and a clean world. Is your country also on board? Maksimova asks.
The international grass-root network Lets Do It! aims to solve the illegal dumping problem on a local and global level both short and long term,by engaging a large part of the society in the clean-up activity on an action day, raising the issues related to illegal dumping and engaging both experts, political and local leaders to find more sustainable systemic solutions.
The movement began in Estonia in 2008 when 50 000 people came together and cleaned up their entire country in five hours, removing 10 000 tonnes of waste. Today, Lets Do It! is a global network of 112 countries, having engaged about 13,5 million participants.
The countries participating in Lets Do It! actionscan be seen here:www.letsdoitworld.org/countries.Upcoming cleanup dates can be seen here:www.letsdoitworld.org/cleanup_dates_2015.Photos of different clean-up events can be found here:mediabank.letsdoitworld.org.
Lets Do It! World Cleanup 2015 issupported bybytheEstonian Ministry of Foreign Affairsfrom theDevelopment Cooperation and Humanitarian Aid fund,the Estonian Ministry of the Environment, the Open Estonia Foundation, Skype, Carlson Rezidor Hotel Group, QlikView, Tallink Group, DHL Estonia, Pricewaterhouse Coopers, Estonian Air, Interlex Translations, Meedius Estonia, Sendsmaily and EuroPark Estonia.
More information about the global action:
Meelika Hirmo
Lets Do It! World Cleanup 2015
Head of Public Relations & Communication
Phone: +372 504 1258
E-mail:[emailprotected]
Webpage:www.letsdoitworld.org
Facebook: facebook.com/letsdoitworld
Twitter: twitter.com/letsdoitworld
Youtube: youtube.com/letsdoitworld
Russia:
Aleksanda Maksimova
Coordinator of Lets Do It! Russia
Phone: + 7 950 041 21 6
E-mail: alexandra [dot] maksimova [at] gmail [dot] comFacebook: https://www.facebook.com/letsdoitrussia
Twitter: https://twitter.com/sdelaem2012
VKontakte: http://vk.com/letsdoitrussia
PicasaWeb: http://picasaweb.google.com/106531268742303975241
Blog: http://m-b-n.livejournal.com/